Mission :-
Contributing to a better world by creating value together with a vision for the future.
Management Principles :-
1) Customer satisfaction through quality products and services.
2) Global growth through anticipation of change.
3) Environmental preservation and harmony with society.
4) Corporate vitality respect for individuality.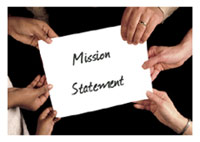 Individual Spirit :-
1) To be creative in thought and steady in action.
2) To be cooperative and pioneering.
3) To be trustworthy by improving ourselves