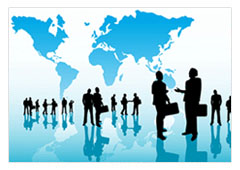 AAA Innovations provides services to manufacturing organizations those are using CNC machines in their manufacturing processes. We mainly provide services for improvement in CNC machine operations, increasing Productivity and functioning to avoid their accidents in certain circumstances while operating them.

Origin of AAA Innovations
AAA Innovations came into existence in July 2003 in India. It was started by Engineers, all from different backgrounds i.e. of Projects, Technology, Manufacturing and Techno/commercial.
AAA Innovations started its first project with designing & manufacturing of a Light Weight Aircraft in January 2003 and parallely diversified its innovations into various other fields like CNC Machines, Diesel Engines, Multifuel engines, Auto Components, Lean Manufacturing Methodology etc….
Today there is a team of 25 highly skilled Designers, Engineers, Scientist and Technicians working for AAA Innovations.